PI Insurance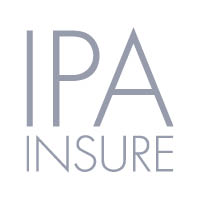 Professional Indemnity Insurance
IPA Insure recognises the importance of a highly competitive Professional Indemnity insurance policy for IPA members. Underwritten by CGU, our Professional Indemnity insurance is specifically tailored to meet the risk exposure of accountants, tax agents and bookkeepers, as well as accounting practices that offer financial planning advice and services.
The Institute requires a minimum of $1,000,000 cover for accountants and tax agents.
Click here to request a Professional Indemnity quote.
With IPA Insure you also have the option of upgrading your cover to include:
Public liability insurance – covers you and your business for loss and damages suffered by a third party (or claims of suffering) as a result of your business activities.
Cyber insurance – covers your business for breach of privacy, IT systems or theft of data. It also covers the cost of impact and recovery to your business.
By taking up IPA Insure's PI Policy you are guaranteed to meet the minimum requirements of the Tax Practitioners Board, exceed the minimum requirements of the  IPA By-laws and comply with ASIC's RG 243 Self Managed Superannuation Fund SIS Act audits.
Plus, members of IPA can access a range of important general insurance to cover key business activities and major business risks.
Tax Audit Insurance
Tax audit insurance offers comprehensive protection against unexpected tax and government audits. The policy includes: the widest range of federal and state investigations; accountancy and bookkeeping fees for audits and reviews of current and previous years returns; public and private entities and SMSFs; professional fees if specialist advice or a legal opinion is required. Cover is available for your small business clients.
General insurance
We offer more than just Professional Indemnity cover. You and your clients can secure cover through IPA Insure for these important insurances:
Business Pack Insurance
Corporate Travel Insurance
Management Liability / Directors & Officers Insurance
Strata Insurance – Residential & Commercial
Commercial Motor  / Motor Fleet Insurance
Home & Contents Insurance
Private Motor Vehicle
Landlord Insurance
Personal Accident & Sickness Insurance
We're here to help
IPA members enjoy excellent insurance premiums; cover is easy to implement and a dedicated insurance team is ready to assist. It's worth comparing, so contact us to discuss your insurance needs.
Find out more here; email us enquiries@ipainsure.com.au; or you can call our dedicated Insurance team on (03) 8665 3139.