Brand
We are excited to have revealed our new logo for the IPA and the IFA.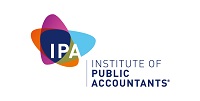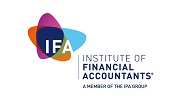 In 2016, we conducted extensive market and member research which told us that we need to lift our market presence; share more insights into our advocacy work; and, better align our brand with small business.
The IPA has long been an advocate of small business. Our purpose for being is to improve the quality of life for small business This of course is a natural fit with more than 75 per cent of our members servicing small business or being small businesses in their own right.
Our new look and feel aligns with our recalibrated vision and core focus on small business and we are: Making small business count.
WHAT DOES THE NEW LOGO SIGNIFY?
The creative design of the logo is built on what we are referring to as the power of three and gives us much flexibility in our marketing approach as it could relate to the collective of our members, their small business clients and our business. Equally, it refers the three main regions we operate in: Australia, Asia and the UK. 
MORE INFORMATION
For more information on the new brand and how it affects you, read our FAQs or contact your local divisional office on 1800 625 625.
IPA ADVOCATES
Going forward, we will be looking to feature members and their clients in our marketing and collateral.
Below are a couple of member videos advocating the IPA.
Daniel Moore
Debra Anderson