Reckon One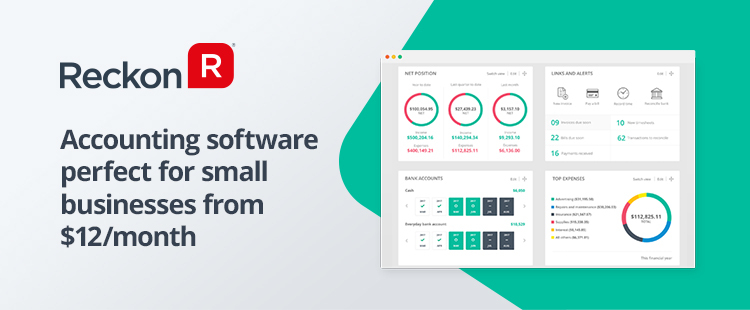 Online accounting software that's perfect for any business.
Reckon One is affordable online accounting for small businesses with a range of features to choose from. Best of all, it's simple to use with an intuitive interface, making it easy for you and your clients to manage their everyday finances.
Here are just a few of its benefits:
Affordable pricing. Starts from only $12/month, add or remove features from $4/month. Simple and easy-to-use. The visually-rich user experience helps you work more productively.
It's all online. Run your business from anywhere and enjoy automatic compliance and software updates.
Strong data security. Your sensitive data is stored in Australia and backed by bank-level security and encryption.
Be ATO compliant. We keep your data saved for seven years, allowing you to tum off Reckon One completely if you don't need it.
To learn about all Reckon One features, please visit our website.