Beyond Blue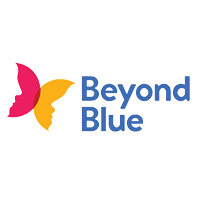 Beyond Blue is an independent, not-for-profit organisation working to reduce the impact of anxiety, depression and suicide in Australia.
Beyond Blue provides information and support to help everyone achieve their best possible mental health, whatever their age and wherever they live. Beyond Blue works to give everyone in Australia the confidence to speak openly about anxiety, depression and suicide – both to seek support when they need it and to check in with those close to them – and tackles prejudice and discrimination wherever they exist.
Beyond Blue's tools, resources and services create mentally healthy environments. Through their dedicated programs, they support schools, universities, workplaces and community organisations to protect and promote good mental health.
Coronavirus and Mental Health at Work
How to look after your mental health when working from home
As the medical experts work hard to keep us safe, we're having to learn new ways to live. A big shift for some of us is working from home. So how do we look after our mental health when our home and workplace have become one? Read on for tips on ways to stay heathy, grounded and productive while working from home.

How to support workers during the coronavirus pandemic
The COVID-19 pandemic is presenting small business owners, senior leaders and managers with unprecedented challenges and many difficult choices. Here's information about how to support employees, from financial concerns to wellbeing and mental health.

Strategies for transitioning back into the workplace after coronavirus
As restrictions ease, many aspects of life are returning to normal and work is no exception, with many businesses contemplating the re-opening of offices and other workplaces.
These tips will help you manage your mental health as you transition back into the physical workplace.

Mental health at work
What is a mentally healthy workplace?
The mental wellbeing of people at work is good for everyone and enhances personal and organisational resilience, and success. Everyone has a role to play, both in looking after their own mental health and creating a mentally healthy workplace. Here's an overview of what makes a workplace mentally healthy.

Taking care of yourself and staying well
Work can make us feel good about ourselves and give us a sense of purpose; it's an important way to help us to protect and improve our mental health and wellbeing. However, sometimes work and life stress can negatively affect our mental health and our ability to do our jobs. Here's information to look after yourself.

How to support someone else – are they OK?
You may spend a lot of time with your workmates. This puts you in a good position to notice changes in someone's behaviour or mood, which may indicate that they are not coping. Here's information on noticing signs and having a conversation with someone.

View the "Supporting small business" guide if you are concerned about the mental health of a business owner.
Mental wellbeing: support yourself and small businesses
It can be hard to know how to help small business clients with their mental health and wellbeing, while also looking after yourself. 'Mental wellbeing: support yourself and small businesses' is a free, four-part online learning course from Beyond Blue that ensures you understand mental health. That you know how to take care of yourself, how to check in on someone and how to support small business owners on a daily basis.

Are you a small business owner?
Running a small business is a unique experience which can involve stress and pressure coming from many directions.
If you aren't sleeping, struggling to concentrate, or are just feeling overwhelmed by day-to-day challenges, consider NewAccess for Small Business Owners. Developed by Beyond Blue, NewAccess for Small Business Owners is a free and confidential mental health coaching program available via phone and video. No doctor's referral is required.

For mental health information, advice and support, the Beyond Blue Support Service is available via phone 24/7 on 1300 22 4636 or via beyondblue.org.au/get-support for online chat (3pm – 12am AEST or email responses within 24 hours).